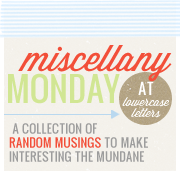 I read a heart wrenching, eye opening article by Jemima Khan about the recent disastrous flooding in Pakistan. Did you know that so far the international community has committed itself to funding that equates to only $3 per flood affected person (and there are some 20 million of them!) - as a comparison, the amount per person in Haiti was $495. If you want to know how to help, check out this article for a list of reputable aid agencies.


Do the Green Thing has invented World Tap Water Week - and its THIS WEEK! Lets celebrate the convenience of clean, safe, drinkable water delivered straight to our homes! It really is a privilege - and one that billions of people around the world don't get to enjoy!






And speaking of water .... why not donate a blog post to help fund clean, safe, drinkable water to people in developing countries with the Clean Water Blogivation. Not only could you get the opportunity to take part in a clean water expedition to Africa AND earn a $15,000 donation for your favourite water charity ... but every vote for your post (and every time you vote for a participating post) P and G will donate a day of clean water for someone who needs it!




Have you done something nice this week? Why not share it at the Vivo Bello Meaningful Monday Blog Hop. Check out the very awesome random acts of kindness Angie and her family have been performing - and share your own :)





My oldest daughter read me a story yesterday for the very first time. Its so exciting!! She has been making use of the free trial offered at ABC Reading Eggs during their Great Literacy Challenge and has come forward in great leaps and bounds. Its a really fun learning programme - and it comes in Australian, American and British accents!