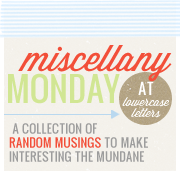 This week is World Breastfeeding Week. We all know that breastfeeding is a great choice for Mum and baby - but have you also thought about how it is a great choice for the environment!

We Add Up is helping you to celebrate World Breastfeeding Week by offering a 15% discount off their super cool, organic cotton "Breastfeed" tee (and the rest of your order) this week, when you use the coupon code breastfeedweek10. And $3 from the sale of each breastfeed tee will be donated to a non-profit that supports mothers to breastfeed their babies!


If you're a Green Mum with a blog then check out the Green Blog Hop every Wednesday at Going Green with Noah. A great way to share your own insights on living green and find other Mum's who care about the planet.



Do you know what's in your beauty products? Did you know that less than 20% of the chemicals used in beauty products have been tested for their effects on our health? Watch as Annie Leonard delves into the shady world of the cosmetics industry in her latest video for The Story of Stuff Project: 'The Story of Cosmetics'


I discovered the Putumayo channel on Live365 and have been chilling out all week. Thanks @MrsNoz. I have long coveted Putumayo's range of world music CDs and this channel has been the perfect antidote to Wiggles burnout!!


The days are getting longer here at the bottom of the world, and ever so slightly warmer. Hopefully the ground will start to dry out soon and I will be able to get out into the garden.